If you are just starting to shop for a diamond and do not know what steps to follow, here are our suggestions based on over twenty years of selling diamonds and talking to thousands of diamond shoppers.
1. Decide on shape of diamond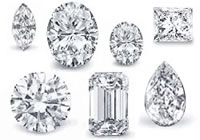 Deciding on the shape is the first step in the selection process for your diamond. This is probably the most important area where you need to get some feedback from that special person you plan on giving this diamond. If she has her heart set on a princess cut, your surprise marquise isn't going to have the lasting thrill you had hoped for. Go shopping with her and find out what shape she loves. Do not assume that just because you like a particular shape, she will be thrilled.
2. Determine target diamond size
Pay close attention to the diamond size of gals in her social circle including her sisters, friends, work associates or social group. There is an engagement ritual called "show the ring" where your gals will want to show all her friends the diamond. They are not looking at certifications, clarity grades or finish ratings. They are looking to see how big it is compared to everyone else's ring. We don't know many people who wish they had bought a "smaller" engagement diamond. Size does matter. If all her friends have half carat diamonds and you get her a one carat stone, you will be a hero. If you find your budget does not seem to equate to the size you want, give us a call. We can give you lots of suggestions on how to get the big diamond look for the small budget price.
3. Know your budget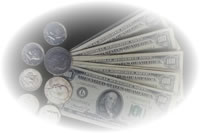 There is an adage that an engagement ring budget should be about two months salary. Interestingly, that rule of thumb is one month salary in Europe and three months salary in Japan.
Your budget should be a personal decision based on your current financial resources and what you really want to spend on a ring. Ask a good friend what they spent on a diamond.
You can use the price calculator on the right side of this page to estimate the price for various shapes, carat weights, colors and clarity.
4. Educate yourself
You have taken a big step in education by visiting our website. We have an entire section devoted to diamond education. You owe it to yourself to become familiar with the various aspects of diamonds. Here is a summary of our recommendations for each of the education topics. Follow the links for more detailed education on each of the diamond characteristics that you want to research further.


Color grades H or I should be your target. Once mounted, round diamond with I color and fancy shapes with H color just as good to the average person as the higher grades, but won't cost near as much. Look for a stone that is lively and has lots of fire since that is what will catch the eye.
For diamonds with many facets (i.e., brilliant round), it is extremely difficult to see the difference between SI1 and higher clarity grades even with a loupe. Therefore, target VS2 or SI1 clarity as the best value with outstanding beauty. Just make sure you can not see any inclusions with your eye from the top of the diamond or when viewed from the side.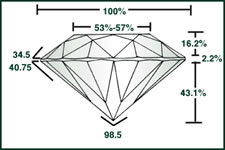 Cut determines the sparkle and brightness so don't settle for a poor cut diamond. Learn what the specifications need to be for a great cut for your shape of diamond and then find the best value within those criteria. Buy a diamond with great cut and you will be rewarded with years of beauty.
When comparing diamonds, be sure to focus on millimeter size rather than carat weight. You see millimeter size, not carat weight when you look at a diamond and bigger is better as long as it has great cut.
5. Determine what is important to you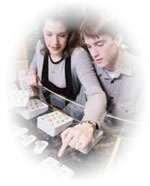 In order for you to be effective shopping for a diamond, you need to determine what aspects of the diamond are most important to you. Is big size critical? What color of diamond looks white enough for you? What level of clarity is best for you? Do you want the absolute brilliance of a well cut stone or are you looking for the cheapest diamond possible?
Usually the only way to understand your shopping priorities is to learn by looking at actual diamonds. Look at diamonds with different color grades and see if your eye can really see a difference. Look at SI1 clarity diamonds and see if you can see the inclusions. Look at diamond with exceptional cut to see how they differ from those with average or poor cut. Look at the difference in size between diamonds with different carat weights.
6. Choose a diamond retailer carefully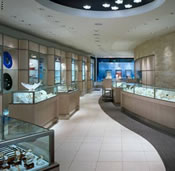 Find a jeweler you trust and who has very low overhead so they can provide great value and price. Just because a jewelry store has been in business many years does not mean they have integrity, provide high levels of customer service, have staff members that are diamond specialists, or offer competitive prices. Remember who is paying for those display cases, fancy lighting, polished marble floors, expensive billboard and newspaper advertisements and elaborate decorations in the jewelry store; none of which are part of the gift you want to purchase.
One of the oldest jewelry stores in town is rude to customers, sells diamonds of average quality and charges their customers double our prices. Their customers just do not realize there is a better alternative, until they discover Diamond Source of Virginia.
Look for a diamond retailer who is looking for the best diamond for you, not just trying to sell what they have in inventory. What are the odds that one store happens to have the best diamond for you in the country and at the best price? Keep in mind that even the largest jeweler cannot stock the millions of possible diamond size and quality combinations.
Do not make the mistake of thinking that large inventories are going to be important, because it would be very unusual for any jewelry store to have exactly what you want in their stock. The best diamonds and values are usually only found by searching the inventories of wholesalers and cutters nationwide.
Avoid these signs of a bad jeweler
They only sell diamonds with IGI certs or worse, no independent certification (GIA and AGS are best, EGL with great caution)
They sell clarity-enhanced or laser drilled diamonds
They will not show you diamonds under a microscope (beware if they only have a 10x loupe)
They sell diamonds that are outside the parameters of a well cut stone
They are not willing to answer your questions or educate you before pushing you towards a sale
You are only dealing with a part-time salesperson without years of experience selling loose diamonds
They will not let you take the diamond to an independent appraiser before purchasing
They claim to offer a life time guarantee for your diamond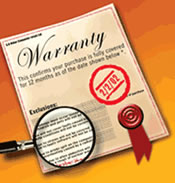 Learn more about jewelry store tricks and traps so you will be able to recognize an honest diamond retailer.
7. Do not guess wrong on a setting

Unless your gal has tried a particular setting on her finger and told you that it is the one she definitely wants to have for years to come, do not try to guess on an elaborate setting. When in doubt about the setting, spend your money on the diamond and propose with a simple, solitaire setting. Most gals do not know exactly what kind of setting they love so how can you expect to guess right. By presenting her the diamond in a simple setting and letting her help with the selection of a different setting if she wants one, you are demonstrating how you value her opinion and only want her happiness. Many couples find they like to get a different setting for a future anniversary after they have taken care of the wedding expenses.
If in doubt about what metal to get for the setting, go with white gold. Yellow gold tends to reflect on the diamond as yellow even though almost all prongs are white metal. Platinum is three times more expensive than white gold and tends to show scratches more than white gold. If you think she might want a different style of setting in the future, why spend the extra money for platinum if you might be changing the setting in a few months or years.

There are thousands of styles of settings and a guy will seldom pick the exact setting a gal would pick as her favorite. Anne and I have been married for over 32 years and shop at trade shows every year. I still never would pick the same ring she picks out. So unless you have specific directions from the gal as to the setting style, simple is better. The bottom line on picking the right setting is to avoid an expensive mistake.
If you don't know what mounting she will love, play it safe and get a simple solitaire style mounting for now. You can shop together later and upgrade to something more elaborate if that is what she wants for a future anniversary. Don't make an expensive mistake.
8. Plan your purchase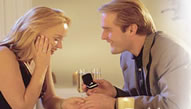 After you've done your shopping and before you buy, take a deep breath and remember why you are buying the diamond. Many shoppers get so caught up in the various retail sales pitches and forget that they are making this important purchase as a sign of their love and with the hope of bringing happiness to the special person in their life. Ask yourself what will make that special person the happiest and you will make a better purchase decision.
9. Insure your purchase

After you have chosen a beautiful piece of jewelry like a diamond engagement ring, your next decision should be how to insure it against loss, damage and theft. You can insure your diamond rings and diamond jewelry through your homeowners or renters insurance or through an insurance company that specializes in jewelry insurance like Jewelers Mutual Insurance Company or Chubb Insurance Company. Learn more about jewelry insurance by clicking here.
10. Remember the romance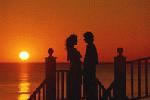 Once you have invested your time and money in getting a beautiful diamond ring, remember the romance when planning the right time and place to present it to her. Picking a romantic location, selecting a special date, wearing the right clothes and saying the right words will ensure wonderful memories for the remainder of your lives.