Celebrities and diamonds go hand-in-hand. Whether it is a glamorous star from the past or a starlet of today, celebrity diamonds are magnificent and in the news. From the romance and glamour of classic Hollywood to the stars of today, their exquisite celebrity diamond jewels and fascinating stories intrigue us to learn more.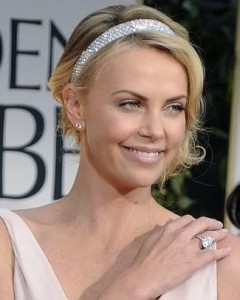 Celebrity engagement diamonds, famous diamonds in the movies and diamond jewels seen on the red carpet at special events like the Oscars, Grammy Awards or Golden Globes let jewelry designer showcase their creations and provide entertainment for all of us who are mesmerized by the beauty of celebrity diamonds.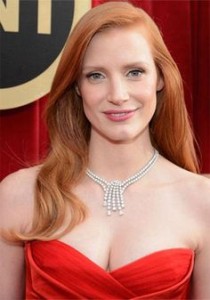 Some of us watch the Oscar presentations and other awards shows just to see the diamond jewelry and fashions worn by the celebrities who attend. Many celebrities could afford to buy the jewels and fashions they wear, but they don't have to. Jewelry designers and diamond dealers loan the pieces in order to gain visibility for their companies, and so do fashion designers. They allow celebrities to choose what they'd like to wear from the inventory the designer wants like to promote. Many of the designers work with multiple celebrities, so they must be careful not to duplicate an item.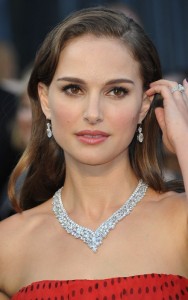 Designers of celebrity diamonds get wonderful exposure of their designs, especially if the hand that holds up Oscar has their gorgeous ring on it. Close ups would show off a necklace or earrings. Photos taken at the ceremonies and at parties afterwards will circulate for years-and not just photos of the winners, but of all of the popular celebrities who attend.
Harry Winston is a company that's been associated with celebrities since its beginnings, so you'll always see their pieces on those who are Oscar-bound. Another is New Yorker Fred Leighton, whose rings you see on the right hands of the Sex In the City ladies. Both famous and less well known designers have contributed to the legacy of celebrity diamonds.