Once you have inspected the diamond and decided to purchase, you need to notify us how you are going to make payment. At Diamond Source of Virginia we try to offer you a variety of payment options so that the transaction can be handled in as safe and secure way possible.
Credit Cards

You can use your credit card for payment. If you do not have sufficient credit limit on a single card, you can use multiple credit cards to make your purchase. Credit card prices are 5% greater than the cash discount prices quoted.
Cash Payments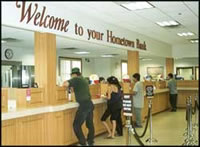 We quote cash prices in all correspondence to enable easy comparison. Prices for cash types of payments (wire transfer and deposit into our checking account) are a 5% discount from credit card purchase price.
While we do accept payment with personal check, we cannot ship until the check clears to our checking account, which can take 7 to 10 days. Since our cutters and wholesalers typically require payment for or return of the diamond in 7 to 10 days of ordering, check payment seldom works in advance of shipping.
Wire transfer is the easiest, quickest, and safest of the cash payment options. We provide you the necessary bank information that you take to your bank and they do a simple transfer of funds.
Combination Option
We can also accept a combination of cash and credit card payment. Of course you will receive the 5% cash discount on the portion you pay with cash (wire transfer).
Sales Tax
If you are located outside of Virginia and we ship the diamond out-of-state, we do not have to charge you sales tax. That turns into a big savings for an important purchase like a diamond. If we deliver the diamond in Virginia, we are required to charge the 5.3% Virginia sales tax.