You get to examine the diamond before you purchase and we make every effort to make the exchange of product and money as safe and secure as possible for you. The following sections discuss the steps in preparation for the shipping and details on what to expect with the actual shipping of the diamond to you.
Credit Card Authorization

Prior shipping the diamond to you for your inspection, we do a credit card authorization. This is like reserving a room at a hotel and simply ensures you have the available credit to purchase the diamond and reserves these funds while you inspect the diamond.
You need to provide the following information:
Type of credit card
Credit card number
Expiration date
Cardholder name
Credit card billing address (including zip code)
Security Code

Diamond Source of Virginia will contact your credit card company and receive approved authorization for the dollar amount of your order. Your credit card is not charged, only authorized for up to 30 days from the date of authorization. Your credit card must have available funds greater than the total amount of your purchase to be approved for authorization. If one card does not have adequate credit available, we can split the authorization between two or more cards.
Note: Check cards that are used for your checking account usually have a daily limit of $1000 to $2000. This can often be waived with a phone call to your bank but limits and policies are different for every bank, so you might want to call ahead.
If you decide to make final payment with a cash option or return the diamond, your credit card authorization will be released.

Some clients purchase diamonds that are more expensive than the limits they have on their credit cards. The usual solution is to wire transfer part or all of the payment in advance. Authorizing even a part of the amount on the credit card makes many clients feel more comfortable. Of course, any wire transfer amount will be immediately refunded if the diamond is returned.
If you have any questions concerning the authorization or shipping process, simply give us a call at 888-477-8385 and we will be happy to visit with you and answer your questions.
Wire Payment
For clients who are not within driving distance and do not have enough credit availability to cover the price of the diamond, the usual option is to wire payment in advance. Let us know if this is the best option for you and we will email you wire instructions so that you can arrange for your bank to make this safe and secure transaction. Since most clients make final payment with a wire transfer anyway, many of our repeat and referral clients wire in advance of shipping.
Fraud Prevention
To protect our clients from credit card fraud and identity theft, Diamond Source of Virginia utilizes a variety of identify verification and authentication services to ensure the client who orders the diamond and provides credit card information is the true owner of the card. We also use these services to ensure our diamond sales are not involved with money laundering by verifying clients have provide valid identity information.
At the time credit card authorization information is collected over the phone, our staff will ask for additional personal information that can be used to collaborate identify information. This information is kept confidential and is subject to our published privacy policy.
We find that legitimate clients are appreciative we take these extra measures to protect them from the expense and inconvenience of credit card fraud and identity theft.
FedEx Next Day Delivery
After the credit card authorization, we ship the diamond to you next day via FedEx with special shipping insurance from an insurance company specializing in jewelry shipments. We do everything possible to keep the shipment safe starting with not letting FedEx know the value of the package.
FedEx can not deliver to P.O. Boxes. For your security, your order will not be delivered without a recipient signature.
Next day deliveries are free for Monday through Friday. Saturday delivery is an extra $35 delivery fee.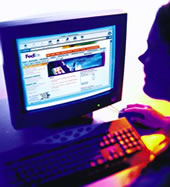 You will receive an email notification as soon as we prepare the FedEx airbill that will contain the tracking number for the package so you can monitor its progress.
Once an item is shipped, you can expect delivery before noon the next day within the Continental US and before 5:00pm for Hawaii and Alaska (2nd Day for some locations).
It is important that you arrange a time and location for delivery where FedEx can get a signature for the package since you are responsible for its security once it has been delivered. You are responsible for any loss, damage, or theft of the diamond once you sign for it. We recommend having the package held at a nearby FedEx location. You can find these locations by using the FedEx web site at www.fedex.com, entering a convenient zip code and checking only the FedEx Staffed and Hold At Location boxes. This will present a list of locations where the package can be held for you to pick up at your convenience. You need the tracking number for the package and a photo ID to pick up the package so you can be sure that only you will get this important package.
If you decide to purchase the diamond but would like to have us set it in the mounting, we only charge you for our cost of shipping and insurance which depends on the value of the diamond coming back to us and the finished ring shipped back to you. The cost of insurance is between $1.8 and $2.2 per $1000 of insured value depending on the total value insured. The cost of FedEx shipping depends on your location and whether it is shipped Priority Next Day or 2nd Day Express.