As a rule we do not ship outside the United States because we only have these diamonds for a very limited time from the wholesalers and any delay at customs or other holding process will jeopardize our ability to have a quick purchase decision.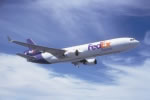 Sending diamonds via FedEx is risky enough when there is no mention of diamonds on the package. Since contents must be declared on international shipments, there is a higher likelihood of theft everywhere along the package's journey.
In order to ship outside the United States, we have the following requirements:
International orders must be paid in full by wire transfer prior to shipping
Client must pay difference between international and domestic shipping and insurance costs which must be paid in advance
Client is responsible for applicable customs, import duties and taxes which must be paid in advance
Notification of returns must be given within two working day inspection period and client is responsible for return shipping and insurance.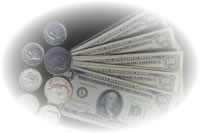 International orders are subject to additional handling charges, applicable customs, import duties and taxes, which are the sole responsibility of the client. The client must pay these charges to the carrier (FedEx) at the time of delivery.
Since customs policies vary widely from country to country, we urge our international clients to contact their local customs office for further information. Since the import duties and taxes can be as much as 15% or more in some countries, this often results in international shipments being cost prohibitive.
We have been able to do business with many foreign customers who were traveling to the United States or had friends traveling from here to their country. We are happy to ship to a FedEx office in the United States where our international client or their representative, examines the diamond and takes possession.
We always believe that if there is a will to do business, there usually is a way.