Scott and Jessica were on vacation in Charleston Lake, Canada with Scott's brother, Davy, and his girl friend, Kathleen. They were staying with Scott's Aunt and Uncle, Nancy and Tom, Scott's cousin, Joe, and his girlfriend, Keri. In other words, it was a real family event but little did Jessica know that she was soon to join the family. Apparently, the plan had been in the works for quite awhile, although Jessica knew nothing about it.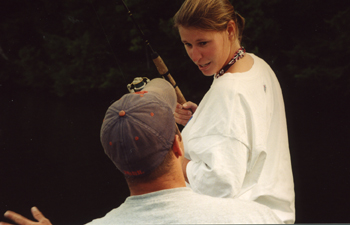 Scott, Jessica, Joe, Keri, Davy, and Kathleen went on an early evening boat ride/fishing trip. Once to the cove, they all started fishing. After everyone was occupied, Scott tied a plastic diamond onto the end of his fishing line. He cast off and the ring got caught in some weeds.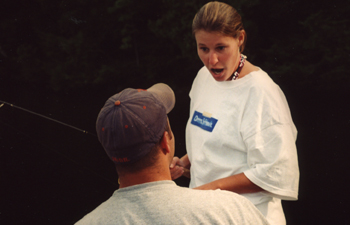 After panicking for a moment, the snag was released. Scott asked Jessica to reel in the "big fish" he had caught. As she was doing so, she saw some animal-like creature attached to the line and exclaimed, "Oh my God, it's an alligator!" (Don't worry, she knows there are no alligators in Canada).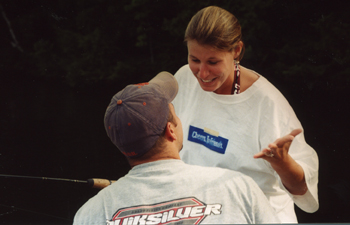 As she reeled in the "fish" Scott took his place on one knee. It took Jessica a few seconds to realize what the plastic ring was on the end of the pole. But she instantly knew what the diamond ring in his hand meant.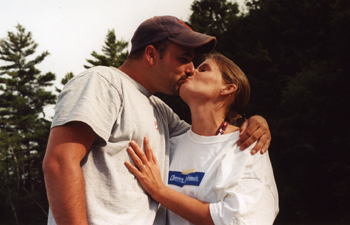 When she turned around, everyone in the boat was smiling at what was about to happen. Honestly, neither Scott or Jessica remember exactly what was said during the proposal. It was a special moment that they will cherish for a lifetime.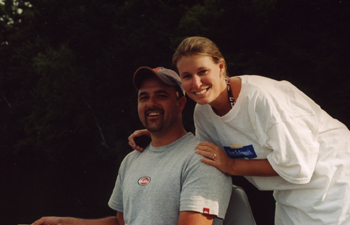 As the shock was starting to wear off, Davy, Scott's brother, proposed to his girlfriend, Kathleen. Needless to say, it was an awesome boat ride!