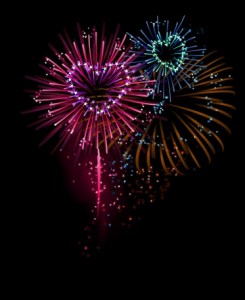 I wanted to let you know that Shannon loved the ring! She was so surprised! It was perfect. I'll tell you how the story went:
As you know, I received the ring sometime in the middle of June. I held on to it for about a week until I built up some courage to speak with her Dad and Mom. Well that went well. I was nervous, but they were very excited about the news. I then had to come up with a plan on how I was going to propose.
Since the 4th of July was right around the corner I came up with a plan for that night. During the Day on the 4th we had a picnic on the beach with both her family & friends, and my family & friends. They all knew what was going to happen that night except of course for Shannon. I was real nervous the news would leak!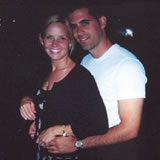 It went real well, every one there had a great time… I told Shannon that I had a surprise planned for the both of us that night.. She was very excited about the surprise. Little did she know the surprise would be bigger than she expected. About 4:00 pm we left everyone at the picnic and went back to her house to get ready for the night. I told her to put on a nice dress because we were going to a semi formal event. She was very excited.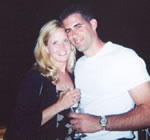 I hid the ring in a mint container in my pocket! We then went down to the Bahia Bell and had a drink over looking the Bay listening to live music (very nice). About 7 pm we boarded the William D Evens which is part of the Bahia Hotel resort. She was very surprised already! The ship took us out on a fireworks cruise. It stops right underneath about 7 firework shows here in San Diego.
I got down on my knee right in the middle of the grand finale on one of the shows. She went crazy!!!! I don't think I could explain to you how excited she was. People were clapping and crying! It went perfect! She had no Idea.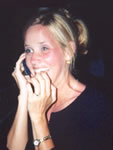 She then proceeded to call everyone including her parents and my parents. She told everyone on the boat. It was truly a special night, I'm so happy with the ring and Shannon still can't get over it. She gets a ton of attention at work with the beauty of the ring. Thank you both so much for helping me out with this life changing event!
Yes I remembered to bring a camera!!