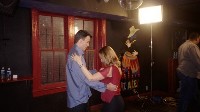 Chris is a lawyer who was raised in a suburb of Rochester, New York. Denise, also a lawyer, was raised in Brooklyn, New York. Denise is Puerto Rican and loves to salsa dance. This set the stage for Chris's proposal, which was filmed by the television show 'Perfect Proposal' on The Learning Channel.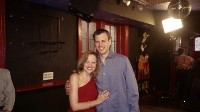 Chris worked with the producers to surprise Denise. The premise of the show was that Denise would get free salsa lessons if she agreed to try out for a commercial for a salsa dance club. She went to the staged "audition" and was, of course, chosen to be in the commercial. The pretend commercial was shot the next day (despite a rare D.C. snow storm!).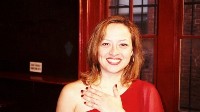 During the shoot, Denise's dance partner (not Chris, who watched from the sidelines) got into a staged argument with the producer of the commercial and stormed out of the club, leaving Denise in the middle of the dance floor with no partner. That was Chris' cue to make his appearance. Unknown to Denise, Chris had been taking salsa lessons behind her back for 6 weeks and he had learned a few steps of his own. After filling in as Denise's dance partner, Chris got on one knee and asked Denise to be his wife. After the initial shock, she said yes. Only then did Chris reveal the set-up and the television show. Denise was shocked and amazed but, most importantly, happily engaged.