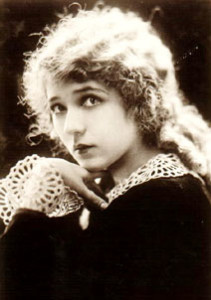 Mary Pickford is mostly known as the first Movie Star in Hollywood. Beginning in 1909 and her groundbreaking work with pioneering filmmaker D.W. Griffith, to 1933 with her own studio and production company and the co-founding of United Artists, Mary became a silent film legend. Her name became known to audiences worldwide and they affectionatly called her "America's Sweetheart".
With an on screen image typically portraying innocence, Mary Pickford was never shown on film wearing more jewelry than a string of pearls. However in real life she preferred very large rubies and star sapphires. Mary owned both the Star of Bombay and the Star of India and was not shy about wearing them both at the same time.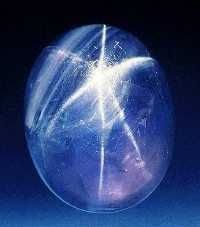 The Star of Bombay, given to her by her husband Douglas Fairbanks, Sr, was bequeathed to the Smithsonian by Mary Pickford. It weighs 182 carats, cut in a cabochon shape and is a beautiful blue-violet star sapphire.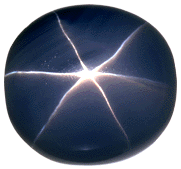 The Star of India is a Ceylonese blue stone weighing 563.35 carats and is considered to be the largest of its kind in the world. It's comparatively flawless and is available for viewing at the American Museum of Natural History in New York.
Mary Pickford was an Academy Award winner, powerful business women, movie maker and women ahead of her time. Her drive was summed up by one of her quotes, "This thing that we call 'failure' is not the falling down, but the staying down."