While there are thousands of retailers selling diamonds, there is only one Diamond Source of Virginia. Now that you have discovered us, we encourage you to get to know us better and learn why our clients feel we are the best way to purchase diamonds.
Here are the reasons our clients tell us they purchased from us:
No one worked harder for them to find the best diamond for their requirements.
Clients wanted to examine the diamond before they had to pay for it. That is our standard way of doing business.
They liked that we are a family owned business. When they called, they were talking to someone who really cared.
Clients wanted someone with experience and diamond expertise to inspect the diamond before it was shipped, something few online companies do.
They liked the expert advice we provide to find exceptional diamonds and great values on the wholesale market.

We know buying a diamond is one of the most important purchases in your life. You are probably a little uncomfortable about buying from someone you found online. We make the buying experience as risk free as possible for you as we:
Listen carefully to your shopping requirements
Answer your questions and provide expert advice
Search through hundreds of thousands of diamonds
Only recommend certified diamonds with great cut and value
You choose your favorite from our recommendations
Help you review certifications and specifications
Carefully inspect the diamond and report our findings to you
Ship you the diamond to inspect before you buy
Encourage you to get independent appraiser's opinion
Only make payment after you examine

When you give us a call, you will find what diamond buyers nationwide have found. We are caring people who work hard to find the very best diamonds for you. We deliver what we promise. We are diamond professionals and are very good at our job.
You Can Be a Hero
Most diamonds are purchased as a token of love and commitment for the most special person in your life. We work hard to make you a hero by helping you find the biggest and most beautiful diamond without spending all your money. Our clients call us back months and years after they purchase to say how they get comments on their diamond every time they are in a group. Getting the best cut and the biggest millimeter size you can make the diamond stand out for years to come.
Low Overhead Costs Mean Low Prices For You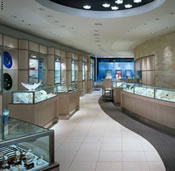 At Diamond Source of Virginia, we set ourselves apart from traditional retail jewelry stores by our extremely low overhead. Walk into a typical jewelry store and you see polished marble floors, elaborate display cases, inventory with high carrying costs, expensive insurance, elaborate security and employees with salaries and benefits. Jewelry stores spend thousands of dollars for advertising on billboards, newspaper ads, printed flyers and radio ads. Who do you think is paying for those expenses? It's certainly not those customers buying watch batteries and tiny gold earrings.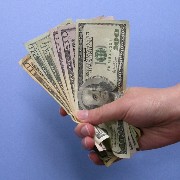 Traditional retail overhead expenses can be greater than the wholesale cost of the diamond itself and these are extra expenses that consumers have to pay for but cannot wear out of the store. The question is do you really want to pay 50% to 100% more than our prices for the privilege of shopping in a lavishly decorated retail store. We keep overhead expenses extremely low and pass the savings on to you. Our prices are a fraction of discounted retail sales prices. We help you hold on to your hard earned money and still get a big beautiful diamond.
Check out our price calculator on the right side of this page to find estimated prices for various shape, color, clarity and weight combinations. This is valuable tool for determining what parameters will produce the right diamond for your budget. Once you have your shopping requirements, let us find the biggest and best cut diamonds on the wholesale market matching your requirements.
In the unlikely case you find a retailer listing the same diamond for a lower price on the internet, we often offer to match that price. You must notify us of the competitor's price and web site address prior to us ordering the diamond in for our inspection to qualify for the price match offer.
Searching Entire Wholesale Market, Not Just One Inventory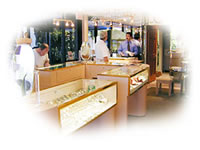 Retail stores, whether they be your local jewelry store or an internet jewelry store, purchase diamonds and then try to sell you what they have in inventory. If you have shopped these stores, you already know they will say just about anything to sell what they have in stock.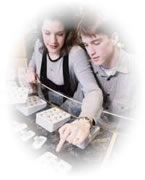 If your local jewelry store shows you three diamonds and then asks you to select the best of these three stones, they are simply getting you to pick one out of their inventory or from what they have ordered from their dedicated supplier. However, these three are probably not the best three diamonds on the market. You deserve the best of the best, not just what they want to sell you.
Internet jewelry stores are not much better. They list their limited inventory online and expect you to pick from what they have in stock. Most of these online stores are no bargain since they still have all the overhead of a typical store plus the internet related expenses. The bottom line is that they are selling what they have, not necessarily what you want.
At Diamond Source of Virginia, we are neither a retail store nor wholesaler. We do not have a diamond inventory because we want to work for you to find the right stone for you. We act as an information broker to thoroughly understand your requirements, search diamond wholesalers worldwide to find the best value for you and then carefully inspect the diamond for you to ensure the diamond is what you are expecting it to be. Because we do not have the expense of owning these diamonds, we can price them lower than a jewelry store.
Honest and Unbiased Assessments of the Diamonds
Since we don't own an inventory, we are not trying to sell you what we own rather than what you want. Our goal is to find the very best diamond for you, no matter who owns it.
We have over twenty years experience in the diamond business and thousands of satisfied customers. Here is how we find the diamonds with the best value: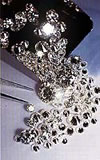 First we work with you to determine exactly what you want given your personal preferences, lifestyle, and budget. Then we search the inventories of hundreds of diamond wholesalers worldwide to find the highest quality and greatest value for you.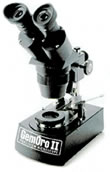 After looking at certifications and speaking with the cutters who own the diamonds, we order in the best diamond. We thoroughly inspect each diamond to ensure it exceeds your expectations. Only if the diamond looks great do we send it to you for you to examine before you purchase.

Our goal is to thrill you with your purchase so you will tell your friends about the great buying experience and value you found at the Diamond Source of Virginia. By helping you understand all aspects of your diamond purchase, we can ensure your purchase will be a happy experience and not an expensive mistake. We seek to be much more than just your diamond supplier, we want to be your trusted friend.