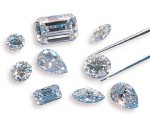 While our web site contains extensive information about diamonds and diamond shopping advice, there are some things that are best done in person. Many of our clients like working with email and phone conversations until we order the best diamond in for our inspection and they come to examine it. Other clients like to come to our office so they can get to know us better and ask their questions in person.

We understand that buying a diamond is a very personal process. Many of our clients want to keep it a secret even from their best friends. The challenge in a city like Richmond then becomes how to find the best diamond when you don't know who you are going to run into in the shopping mall or jewelry store.
At Diamond Source of Virginia, we provide and encourage personal consultations for clients who want to meet us, learn more about diamonds and do it in privacy. We are experts at keeping secrets, even when it is a surprise gift for family, staff or friends.
Expert Advice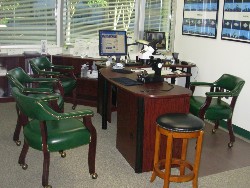 We have private diamond viewing rooms where we meet with clients to answer their questions and provide hands on education about diamonds early on in the shopping process so they can be more efficient in their shopping. Keep in mind that we do not have display cases full of diamonds or jewelry for you to "window shop." That is the type of shopping best done in jewelry stores.
We offer expert advice on diamonds and shopping strategies that help to ensure you will find the very best diamond and not make an expensive mistake with the diamond or the setting.

There is no fee for our personal consultations and we only ask that you make an appointment in advance so we can be sure to have our diamond experts available to spend the appropriate amount of time with you. Our diamond experts spend most of each day on the telephone and emailing clients worldwide to educate, advise and find the best diamonds in the country. Clients in the Richmond area have the added opportunity to get face to face personal consultation. There is no obligation and no sale pressure.
Since we do not own inventory, our job is to help you find the best diamond on the wholesale market and we know that all begins with you getting the education and advice so you can make the best decisions. We do not care what diamond you buy as long as you are thrilled now and for years to come. Our focus is on your needs and how we can best assist you.
Friendly and Comfortable
Our casual work environment fits right in with the way our clients are dressed when they come to our office. Contrary to the lack of attention you get in many local stores if you are not in a suit, we understand that diamond shoppers should not be judged by what they are wearing when they come to our office. We hear countless stories of clients who could not get waited on in jewelry stores and we feel you deserve much better. You also deserve expert advice about diamonds and not sales pitches pushing you towards what someone has in their display case instead of what you really want.
Most of our online competitors do not even allow customers in their offices. They want shoppers to do everything online with as little interaction as possible. Their answer to almost every question is "You can find that on our web site." We even saw one online diamond company owner quoted in the press saying he can not afford to spend time talking to customers.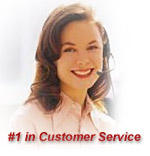 Our clients tell us we are the best in the industry in terms of responsiveness and willingness to help. That comes from working closely with our clients every day and really caring that they get the best education and advice possible.
With over 20 years of experience in assisting diamond shoppers, we know the challenges to finding that special diamond gift, especially if you want it to be a surprise. We encourage you to read our For Gals Only and For Guys Only web pages and then let us help you sort through the decisions you need to make. We can make the entire diamond shopping process easier, more enjoyable and certainly more affordable.
Make an Appointment Today
Give us a call today (804-360-7428) and make an appointment to come and see us. Our office hours are 9:00 am to 7:00 pm Monday through Friday and by advance appointment on most weekends.